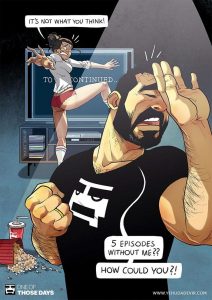 Weddings are also the sweet moments between couples. Like sharing kisses. Even when it's a duck face and you look ridiculous doing it.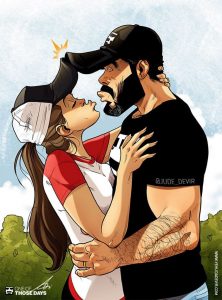 Or getting down on one knee to propose. Which can seem like the most monumental moments in our lives. It definitely was for Maya.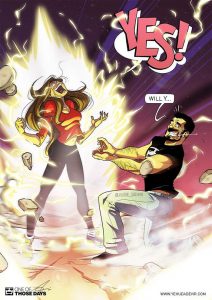 For Maya and Devir, life is literally like a cartoon. They created side-by-side portraits for their "Birthday special" illustrations. And they are hilarious!