Being an NBA star has plenty of obvious perks: money, power, celebrity, the list goes on. Among the many benefits of being a star athlete is the opportunity to meet some of the most beautiful, talented, and interesting women in the world. Plenty of basketball players have an impressive dating resume, but these NBA wives and girlfriends put those brief flings to shame.
Check out the famous WAGs behind some of the biggest ballers in the league, both past and present.
Gabrielle Union, Dwyane Wade
Actress Gabrielle Union has appeared in some of the biggest hit movies since 1999. She scored roles in classic teen flicks like "She's All That" and "10 Things I Hate About You." In 2000, Union got her big break, playing Isis in the smash hit "Bring It On."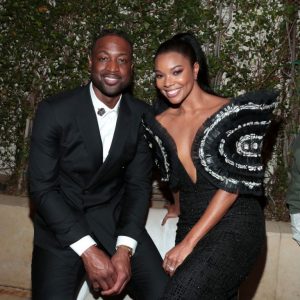 Union has continued to star in numerous films and television shows. In 2009, Union began to date Miami Heat star Dwyane Wade. Though Union is nearly nine years older than Wade, the age difference didn't stop the two from getting hitched in 2014.
Amelia Vega, Al Horford
In 2002, Dominican model Amelia Vega won the title Miss Dominican Republic. One year later, Vega stepped onto the biggest stage in the world to represent her country and became Miss Universe 2003. She has since added acting, singing, and even a pilot's license to her repertoire.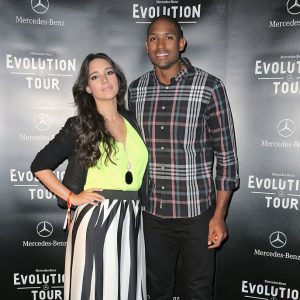 The 6'0″ Vega sure found the right man to match her long legs. In 2011, Vega married Atlanta Hawks All-Star Al Horford. Since Horford signed with the Boston Celtics in 2016, they have been raising their two children in Massachusetts.
Ayesha Curry, Steph Curry
Ayesha Curry and Golden State Warriors 2x MVP Stephen Curry first met at a youth church group in Charlotte, NC. At the time, she was only 14 and he was 15 years old. After first meeting on the east coast, their love has spanned the country.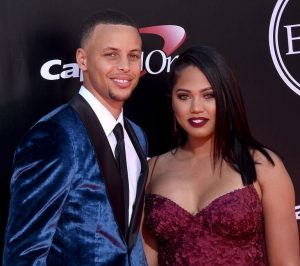 While Ayesha was pursuing her acting career out west, she and Steph reconnected while he was a student at Davidson College in Ohio. They married in 2011 and have lived together in the San Francisco Bay Area since.
Like many NBA wives, Ayesha Curry has enjoyed her own stardom on and off camera. She's authored a cookbook and starred on her own Food Network show.
Eva Longoria, Tony Parker
Acting has long been a staple in Eva Longoria's life. She first appeared on episodee of Beverly Hills, 90210 and General Hospital in 2000. Longoria struck gold when she landed a starring role on the hit show "Desperate Housewives" (2004-12), for which she earned an array of acting awards.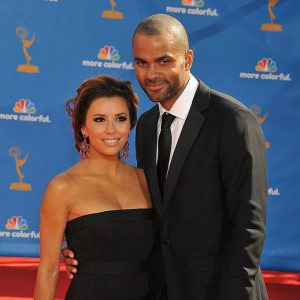 The actress met her match in French NBA star Tony Parker of the San Antonio Spurs. The two got hitched in 2007. But it wasn't such a happy ending; Longoria filed for divorce in 2010 and the couple officially separated in 2011. It was later discovered that Parker was having an extramarital affair with teammate Brent Barry's wife.