After Forbes highlighted Rihanna's name as the richest female singer across the world, people were not shaken. Her resume speaks volumes about her grit, talent and success. She rocked the beauty industry with her conspicuous ventures. Fenty Beauty, her company, is expected to worth above staggering $3 billion. Besides, don't overlook the flags she hoisted in the realm of starring and acting with the likes of distinguished celebrities as Sandra Bullock and Anne Hathaway.
But, sad news popped up last year when she estranged with Hassan Jameel, after 3 years. As the saying goes when a window is closed, a door opens.
For Riri, her bff ASAP Rocky has carved a luminous path for her.
Rihanna is renowned for her blistering music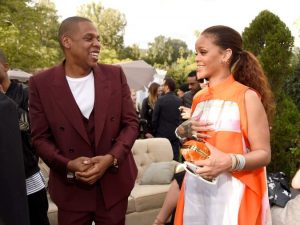 Robyn Rihanna Fenty first featured on the scene in 2005 with "Pon De Replay", following a fruitful audition through Jay-Z. She propelled to the heights of stardom with the release of song and thus hypnotized the heart of global audience.
Her music strikes everyone
The enchanting blend of R&B and reggae vibes hone the scintillating fusion of Rihanna's first album and dance tracks. She soon released "Music of the Sun".
Good Girl Gone Bad, the album, carried her music to heights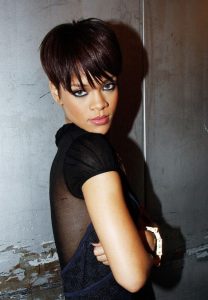 Rihanna's appearance underwent a paradigm shift in 2007. She shunned Caribbean vibes and adhered to a rebellious look, chopped her flaunting hair and wore the sharp pixie.
During her album promotions, she made it her signature appearance. Leading names as Justin Timberlake also featured in that album.
She took some time off from music career with her recent album, Anti, in 2016
Anti emerged as yet another success. It excelled to the top on Billboard 200 Album Charts. Her landmark hits as "Kiss It Better" and the one featuring Drake "Work" were featured in it.