The photo shops are fun, we agree, but there are many more than the photo shops. Clicking on the images at the right time can also get you pictures that are worth cherishing for a lifetime. Sometimes it happens that the images are so perfectly timed that it will be difficult for you to ask what exactly happened there that changed the entire meaning of photography.
The meaning and purpose is completely altered when it is a quick and intelligent click. The «timing» is all you need to adapt when you're not in the mood to use the photo shop and use the natural art to click on photos Here are some photos that could not have been more perfectly synchronized.
Why should humans have fun?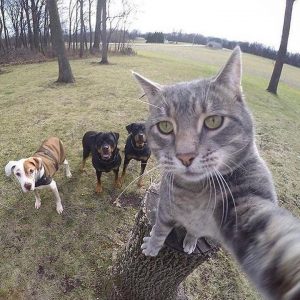 This image is a rebel of these animals who are tired of seeing their masters click their images alone. This picture shows that these innocent pets are trying to say "we can also click on selfies and groupies if we want to click and that also without anyone's help." The cat must have stolen his master's cell phone and is going to post it on Instagram to show why the masters should have all the fun?
Heads out of the shoulder picture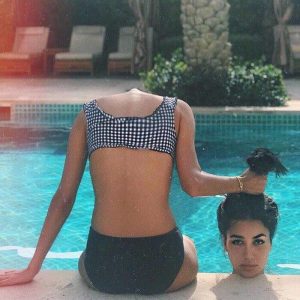 This image is nothing less than a magic where this pretty girl cast a spell and has the ability to hold her head in her hands. Dare not see a girl take a picture that way at night, or you will run to save your skin.
Super surfer on a surfer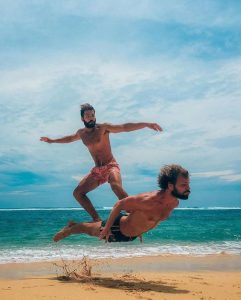 This image was so perfectly timed that this surfing man seems to have a grudge against the second man and has therefore made him his surfboard. This photo is no less than a perfect illusion to wonder if the surfer uses a surfboard or a surfer?
The beauty sleeping in the air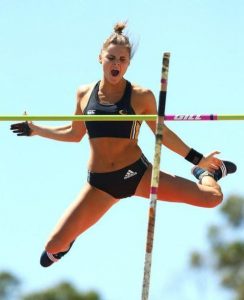 Pole Vault is a sport that should be done with all the rush and energy, but look at this athlete, it seems she is so tired that she fell asleep in the air. I dare not try this game sleepy ever especially when I did not sleep last night.