Adele has recently shown off her incredible weight-loss transformation, and fans and celebrities alike have been praising the singer for her amazing accomplishment.
But some people have been coming under fire for their comments, and Chrissy Teigen has been one of them…

If you've been living under a rock, then you might not know who Adele is…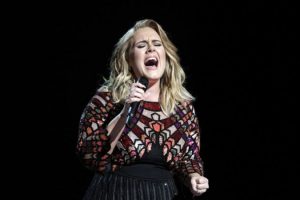 A British born and bred singer with the ability to stun audiences with her powerful voice, Adele brought back a classic ballad vibe to the music industry.

Adele started quite young.


Graduating from the BRIT School as a teenager in 2006.

But success soon followed.


She won multiple awards within the year of her graduation in her native UK.

Her debut album, '19' was a smash hit.


It went three times platinum in the USA.