We are used to getting receipts whenever we go to restaurants. Sometimes, we get too familiar with these tiny slips of paper that we fail to look at them really hard and see the difference from one restaurant's receipt from another. Apparently, these receipts are not all business because some actually have the weirdest things written on them!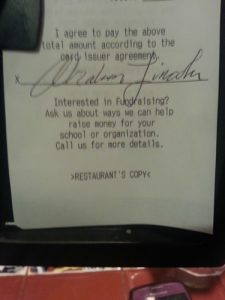 1. Abraham Lincoln is back.
Apparently, one restaurant had the chance to meet Abraham Lincoln, who obviously awoke from the dead, I suppose? This customer meant to be funny but seeing a dead man's signature is not exactly something that will make a server smile.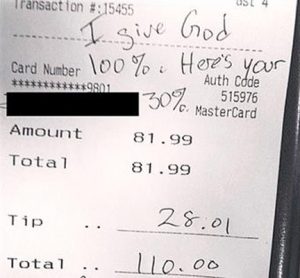 2. Generous tipper
This one's not exactly a funny receipt but I'm pretty sure the server for this customer felt so blessed after seeing the note on it. We could really use a lot of these kinds of tippers!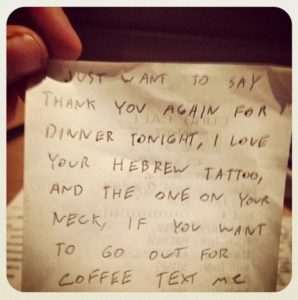 3. He asked the server out!
This one's kind of sweet. But, this customer could have just made things easier by personally asking the waitress out instead of writing it down on the receipt! What if she didn't get the receipt at all?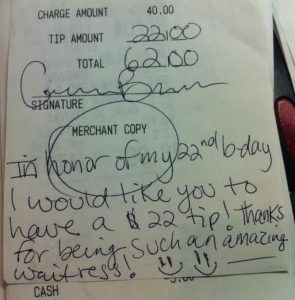 4. What a sweet birthday surprise!
It really pays to go the extra mile when it comes to being a great server. This birthday celebrant was just so sweet that he decided to give the server a generous tip for a job well done.