Growing up in Hollywood is unpredictable. A person can be a star who's on top of the world one moment, then back to being an average Joe the next day. But for child actors, navigating through the entertainment industry can be even more complex. Especially if their looks have dramatically changed like these 10 child actors below.

1. STEVEN ANTHONY LAWRENCE


If you watched Disney Channel's Even Stevens. then you probably remember "Beans," who was played by Steven Anthony Lawrence. He was already a unique kid and he played his role with total commitment because of his unique look he already had. But as he got older he struggled to pay the bills and in December 2015 he was spotted working as a Santa's helper in a local mall in Southern California. He got recognized and went viral with all the selfies people took with him.

2. MARY-KATE & ASHLEY OLSEN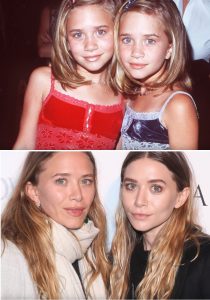 Most of us remember Mary-Kate and Ashley Olsen from when they were on the show Full House as babies and preteens. Because the twins were so popular they had a soaring career besides the show which included their own book series, TV show, and even movies. But then they disappeared from the spotlight. People were eager to find out what became of the Olsen twins and it was quite a shock to see them all grown up. If you compare them when they were kids to today, they look quite differently. They have moved on from appearing on camera and these days they are more concerned with their fashion line than appearing on the remake of Full House.

3. AARON CARTER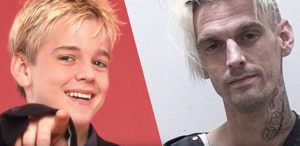 Those who grew up back in the '90s and the early 2000s remember the iconic boy band, The Backstreet Boys. His older brother, Nick Carter, garnered most of the teenage girl crushes. Aaron came into the mix and piggy backed off of Nick's success. Now the girls had not one, but two adorable singing guys to have crushes on. Aaron looked like a smaller version of Nick, which appeased the younger fan base. But once Aaron's fame faded life hasn't been the most peaceful. He's gotten into trouble with the law and has had addictions.

4. SUSAN OLSEN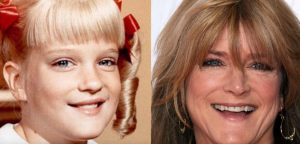 From 1969 to 1974 Susan Olsen played Cindy Brady in the hit show The Brady Bunch. She was the youngest child in the Brady family so she really had to play up the cute and adorable moments on camera. Because she played a character with so much sweetness and innocence, it could be assumed that Susan maintained that image throughout her life. But Susan has gotten herself into trouble when she lost her job at a Los Angeles radio station when she got into a fight online with an actor.